English For Kids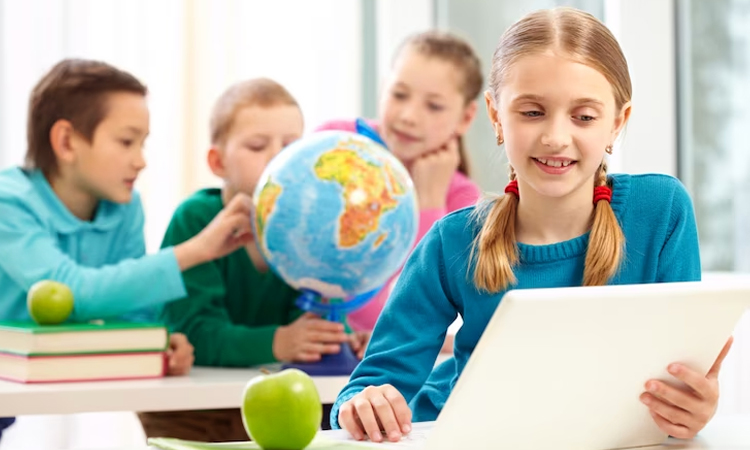 Our program caters to children between the ages of 4 and 15 years old, providing them with an immersive and fun learning experience. Our main objective is to introduce non-native children to the English language and culture, and equip them with the basics of the language, such as pronunciation, sentence formation, and phonetics. Through various interactive activities, games, and teaching methods, we ensure that your child develops their reading and writing skills and vocabulary. With a strong focus on phonetics, we aim to provide a solid foundation for future language learning. Our program also prepares your child for international exams such as IGCSE, which can lead to opportunities for further education abroad.

Our English program focuses on developing your child's proficiency in reading, writing, listening, and speaking. Unlike traditional tuition and language centres, we provide interactive and lively lessons that encourage active student participation. Our fun and competitive teaching style motivates children to learn and engage with the English language. MJLC students stand out as highly esteemed individuals with exceptional communication skills.

Public Speaking Programme:
At MJLC, we train your child to speak confidently and effectively in front of an audience. We provide regular opportunities for your child to present before their peers, through activities such as poem recitation, storytelling, choral speaking, speech and drama, and singing. Our program aims to build your child's confidence and public speaking skills.

Reading Programme:
In our reading program, children as young as 4 years old learn the phonics technique to blend sounds with letters. We encourage children to listen and sight the combination of sounds, enabling them to read storybooks.

Writing Programme:
Our writing program is designed for children who have developed their reading skills. From writing simple sentences to creating creative essays, we help children develop their literacy skills, including reading more complex plots and enhancing their communication and public speaking abilities. The program culminates in a Year-End Performance where children showcase their writing and drama skills.

Apply Now!