French Language Course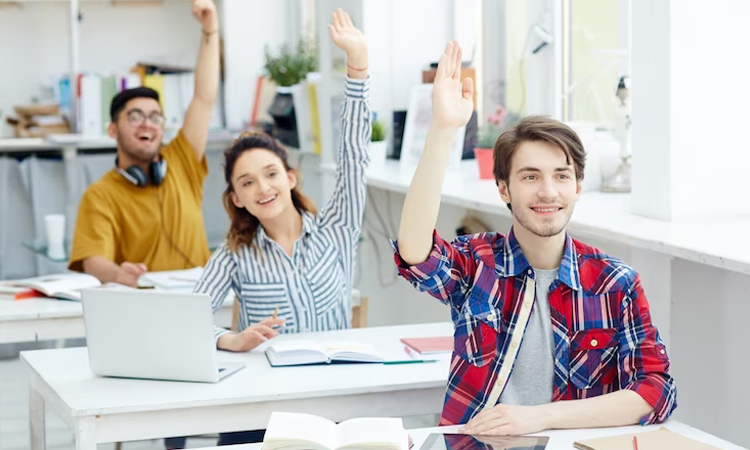 Are you keen on taking up a French language course? French is the third most widely comprehended language in the European Union, following English and German, and is the fourth most commonly spoken language. If you're looking for a top-quality language education from native speakers using modern and practical techniques, MJLC is one of the most reputable and experienced language centers in Malaysia. Located in the heart of Subang Jaya, it provides an outstanding opportunity for you to learn this stunning language. The intensive course runs five days a week from Monday to Friday, with four hours of class time per day. Each semester lasts for three months.
The Common European Framework of Reference for Languages (CEFR) categorizes language proficiency into three levels, labeled "A," "B," and "C." The "A" levels represent basic users, the "B" levels represent independent users, and the "C" levels represent proficient users.

At the A1 or beginner level, language learners can recognize and use known expressions and fundamental phrases that are commonly used in everyday needs. They can introduce themselves and answer and ask questions about personal details, such as where they live, things they have, and people they know. They can communicate if the other person is polite, cooperative, speaks slowly, and is ready to help with the communication.

At the A2 or elementary level, learners can understand commonly used terms in most central areas, such as shopping, employment, family, and geography. They can perform routine tasks that involve a direct swap of information and explain matters of immediate need in straightforward terms.

At the B1 or threshold level, users can identify the main points of clear standard input on familiar matters regularly used in work, school, leisure, etc. They can handle travel situations in areas where the language is spoken and write or create texts on personal interest topics. They can also explain their dreams, hopes, ambitions, and experiences to others and give their opinions, reasons, and plans on a topic briefly.

At the B2 or upper intermediate level, users can understand the fundamental idea of a complex text or technical piece related to their field. They can communicate with a degree of fluency and spontaneity without too much strain for either the learner or the native speaker. They can undoubtedly produce detailed text on a wide range of subjects and explain their point of view on a current issue by giving advantages and disadvantages.

At the C1 or advanced level, language learners become proficient users. They can understand a wide variety of high demanding longer texts and conversations, recognize implicit meaning, and state ideas without searching for expressions. They can be active in social media, academic or professional situations by effectively using the language and produce cogent, detailed text on the most complex topics.
Apply Now!